Kahraba's diverse portfolio of solutions ensures all our customer's requirements are met through: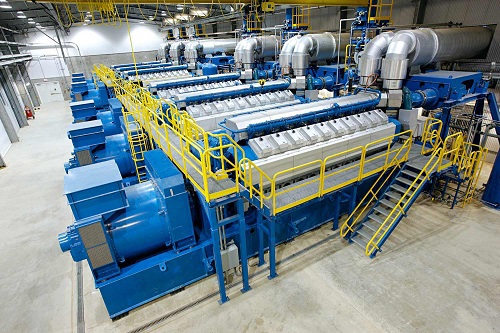 Power Generation
Kahraba is licensed for power generation. Kahraba builds, owns and operates its grid-tied power plants through Independent Power Plants (IPP) and Central Power Plants alternative solutions that provide a self-sustained and closed-electrical power system.
Power Distribution
Kahraba has a license to distribute power and sell electricity through its own networks alongside the national grid and is able to provide electricity on favorable terms and highly competitive tariffs, as evidenced by its current ongoing business that has been running along those lines from 2004.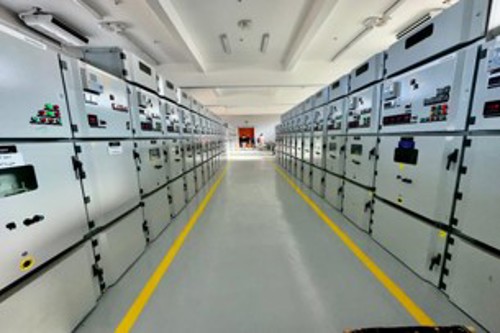 Renewables Energy
As part of our commitment to clean energy solutions, we build, operate, and maintain solar and hybrid power systems.
Energy Management
Kahraba provides energy management solutions in order to track and optimize energy consumption to conserve energy usage for different applications and improving energy efficiency and reducing losses.
Kahraba provides also remote monitoring solutions through smart metering systems IOT based technology that can collect and analyze load data/profile; energy consumptions and distribution networks area of losses on a continuous basis in order to identify areas of optimizations and improvement in addition to calculating return on investment in light of the cost of improvement.
Customer's consumption data logger & remote communication.
Real time accessibility / remote monitoring to the client load profile & consumption.
Protection against meters tampering
Identifying & controlling the technical losses through the network and monitoring the performance.
Protection against exceeding the contracted power (max demand).
Alerts to the O&M team in case of power cutoff, voltage fluctuation, etc.
Saving time in collecting monthly consumption readings. 
Can be integrated with a billing system.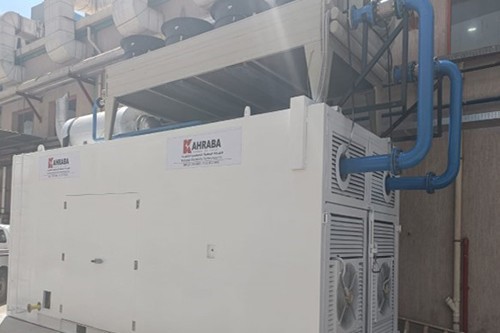 Rental
Kahraba offers 45MW fleet of Diesel generators along with gas generators either containerized or open type with various capacities (i.e. Cummins diesel generators units each 1.6MW, Caterpillar gas generators units each 2MW and Waukesha gas generators units each 1MW) that can serve our client's current needs and projected growth.
Industrial: all sizes and scales of industrial production can be powered by Kahraba.
Agriculture: Egypt's agricultural industry has been a growing sector in the most recent decades. Providing fresh produce and raw materials that are used locally and exported globally requires power and Kahraba can be your partner to make that happen.
Educational: Our youth and their education are an integral part of Egypt's future and present, Kahraba is a proud provider of power for many Egyptian educational institutions Like AUC and takes pride in playing such an important part in it.
Commercial and Residential Compounds: Kahraba can provide the most cost-effective and reliable energy solutions for commercial and residential areas regardless of size or complexity.
Touristic Resorts: we understand the importance of tourism as part of our economy and we are able to provide tourist villages with reliable electricity, regardless of location and needs.
Our customers:
Our customers are central to our strategy and development. We are committed to delivering an exceptional customer experience by reliably supplying energy to meet the ongoing demands of our customers. We value our customer loyalty and trust. We work with companies such as
Key Suppliers:
The business ventures of Kahraba have created hundreds of opportunities for contractors, subcontractors, and direct staff across the country. In addition, the company provides opportunities for local and foreign suppliers. We cooperate with well reputed distributors, contractors, and suppliers. Our suppliers in include

National Electricity Technology Company-Kaharaba
18 Hassan El Razzaz St.Giza , Egypt