About US
The National Electricity Technology Company Kahraba is a distinguished Egyptian electric power provider, established in 2004 as a joint owned stock company. We are committed to generating and distributing electricity across the nation, delivering reliable and cost-effective end-to-end solutions through our power plants and substations.
Our utility management services are custom-tailored to meet our client's unique demands and requirements, providing competitive tariffs and dependable electricity service.
From electricity generation to distribution, we are dedicated to providing the most stable and resilient energy solutions to our valued customers.
A Subsidiary of Egypt Kuwait Holding Company (EKH),with an authorized capital of EGP 500 million, boasts a total asset value of over EGP 1.6 billion (in the red district )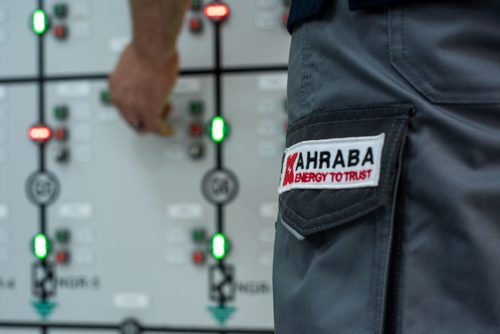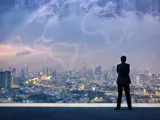 Our Vision
Our vision is to be an industry leader within the Egyptian energy sector. We proactively develop and uphold our commitment, operational performance, and growth. We prioritize the relationship with our stakeholders to deliver unique solutions to meet their expectations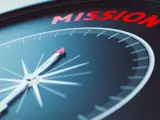 Our mission
Our mission is to provide top-notch integrated energy solutions with integrity, sustainable performance, and a focus on safety and efficiency. We strive to deliver innovative and reliable solutions while minimizing our environmental impact and being a responsible corporate citizen.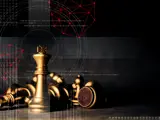 Our Strategy
We focus on the fostering of productive investment within our country of operations,
Developing our people to attain greater operational performance.
Ensuring to uphold our social responsi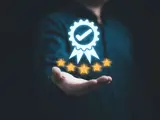 Our Values
Integrity
Excellence
Innovation
Accountability
Entrepreneurship
Teamwork
Kahraba offers custom-made technical solutions that require no upfront capital or involvement from the client. We uphold the highest standard of quality at all stages of power systems installation, testing, commissioning and startup, so our customers can focus on growing their core business.
Over the years, Kahraba has crafted an integral and professional reputation in the field of power generation and distribution. 
The highly skilled, experienced, and well- trained team of over two hundred employees enables Kahraba to deliver energy needs to a variety of industries across Egypt.
We offer a wide range of operating solutions that are carefully designed to align with the operational needs of our clients:
Build, Own and Operate (BOO)
Build, Own Operate and Transfer (BOOT)
Engineering, Procurement and Construction (EPC)
Providing 24/7 Operation and Maintenance (O&M)
Our partners are the mainstay of our presence and future. We achieve success through aligning our values with our industry-leading partners.
Kahraba shareholders are NATGAS and NATENERGY.
Both NATGAS and NAT Energy are owned by Egypt Kuwait Holding Company "Egypt Kuwait Holding Company (EKHO.CA and EKHOA.CA on the Egyptian Exchange and EKHK.KW on the Boursa Kuwait) is one of the MENA region's leading investment companies, with a portfolio of investments in six strategic sectors including fertilizers, petrochemicals, gas distribution and power generation and distribution, upstream gas production as well as insurance and non-banking financial services. Established in 1997 by a consortium of prominent Kuwaiti and Egyptian businessmen. EKH strives to continue delivering superior returns to its shareholders on the back of a solid portfolio of integrated investments and the determination of its capable management team."

National Electricity Technology Company-Kaharaba
18 Hassan El Razzaz St.Giza , Egypt